Central Banks, Finance and the Digital Dollar - They Lied
In order for Central Bank Digital Currency (CBDC)
to be properly implemented

- ALL retail banks MUST FAIL -
If CBDCs are implemented, everyone will have an account directly with the Central Bank, therefore, there is no need for your current bank to exist.
Canada/EU to Mandate WEF's Digital ID System for Public
"Canada's WEF-tied Prime Minister Justin Trudeau, a proponent of centralized control, has finalized a controversial collaborative digital partnership with the European Union. The digital ID will also be integrated with a coming single digital currency. The G20 has previously encouraged exploring the creation of"digital public infrastructure." This includes digital identification systems and integration with a centralized digital currency. This "digital public infrastructure" phrase is the same buzzword being used by the likes of The WEF (World Economic Forum), Gates Foundation, and the UN (United Nations)."
Bank of Canada publishes report on digital dollar consultations
"Through its work on a digital Canadian dollar, the Bank of Canada aims to ensure that Canadians will continue to have the benefits of money issued by the central bank in an increasingly digitalized world. Whether and when a digital dollar will become needed is uncertain. Ultimately, the decision to go ahead with a digital dollar belongs to Canadians, through their representatives in Parliament."
Recently a few Australian banks have stopped making cash available to customers. More banks are likely to follow suit, clearing the pathway toward a fully cashless society. One doesn't have to be a rank technophobe to understand the threats an economic system operating fully on digital currency would pose.
"CBDCs will be mandatory for everyone". The head of the IMF (International Monetary Fund), Kristalina Georgieva, said the globalist organization is "working on a global CBDC platform" that will be binding on all citizens of the world.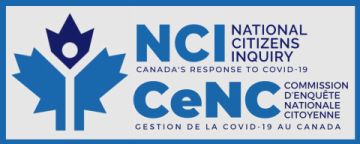 Catherine Austin Fitts 4:06:46 - 5:24:40
Expert Witness - Economist
An in-depth analysis of how the covid global health crisis was used to instigate the beginnings of a global financial reset, escalation of centralization of power and her views on the covid vaccines. She also provides examples of how individuals can regain financial and social freedom.
Also visit:

www.UseCASH.ca
How will Digital Currency
AND Digital ID
CONTROL your spending?.
All links open in a new window or tab
Get your twenties here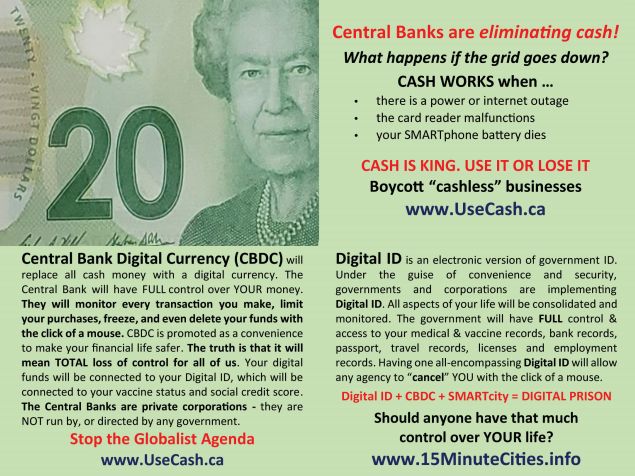 Click here to email us at contact@theylied.ca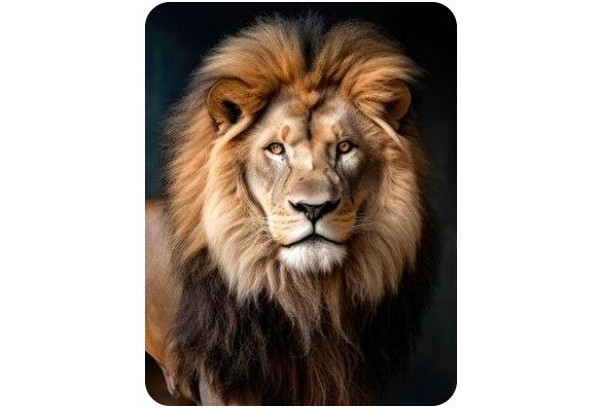 #TheyLied