Covid Vaccine Injuries
Historic Debate in the UK Parliament
regarding Excess Death
Oct. 20, 2023
"A Bill to place a duty on the Secretary of State to make provision about financial assistance to persons who have suffered disablement following vaccination against Covid-19 and to the next of kin of persons who have died shortly after vaccination against Covid-19; to require the Secretary of State to report to Parliament on the merits of a no-fault compensation scheme to provide such financial assistance, on whether there should be any upper limit on the financial assistance available, on the criteria for eligibility and on whether payment should be made in all cases where there is no other reasonable cause for the death or disablement suffered; and for connected purposes."
Dr. Drew talks with Ed Dowd, who returns with a concerning analysis of the UK death and disability data showing a major increase in cardiovascular diseases in ages 15-44 after 2020.
Confirmation of excess deaths in 2023 for US, UK, Canada, Australia, NZ, Netherlands, and Denmark. However, deaths are lower than expected in Poland, Hungary, and Sweden.
Ottawa detective Helen Grus endured her first week of disciplinary hearings last week for investigating a possible link between vaccination and Sudden Infant Death Syndrome (SIDS). Constable Grus, an officer with an exemplary record ... began her investigation after noticing a sudden cluster of nine SIDS cases in 2021. She accessed the Ottawa Police Service (OPS) database and started contacting the parents of the deceased infants to inquire about the mothers' vaccination statuses. "Once politics enters a police investigation, justice is out the window."
Edward Dowd 5:22:52 - 6:18:15
Expert Witness - Wall street financial analyst
Presents a disturbing analysis of the data behind unexpected increases in death and disabilities since 2021.
William Munroe 1:24:05 - 2:28:40
Expert Witness - Population Analyst
Using data directly from BC (British Columbia) government sites, he analyses the Covid death statistics from several different perspectives.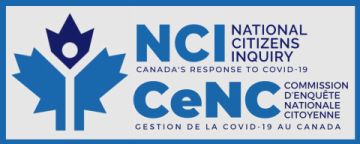 Kimberly Warren 6:21:26 - 6:35:23
Lay Witness
Vaccine Injury - the covid injection caused severe kidney problems. Her doctor filed an adverse reaction and injury report and she is currently involved in a fight to get this accepted.
Maurice Gatien 11:33:08 - 12:39:00
Expert Witness - Lawyer
He discusses the repercussions he suffered due to defending people on covid mandates and the vaccine injured. He then goes on to speak on the manipulation of facts and media participation that he called 'The Big Lie'.
Mohammed Tisir Otahbachi 9:04:13 - 9:25:27
Lay Witness
Louise MacDonald 9:25:48 - 10:17:15
(Note: internet issues)
Lay Witness
An extremely detailed and interesting analysis of government reporting of covid statistics and adverse events.
Vincent Cantin 5:35:00 - 6:00:10
Lay Witness
Vincent Cantin tells the story of his vaccine injury.
Evelyne Therrien 7:36:35 - 8:02:49
Lay Witness
Evelyn Therrien shares her experience with the COVID-19 vaccine and the aftermath that followed. She explains how she reluctantly got the second dose due to societal pressures and suffered severe side effects. As someone who previously lived with her father, things became worse when he got angry at her for not taking the third shot and for supporting the Trucker's Convoy. Eventually, she had to move out, and their relationship became strained. Through her story, Evelyn sheds light on the challenges of vaccine mandates and the impact it can have on personal relationships.
Marylaine Belair 3:31:35 - 3:49:40
Lay Witness
Marylaine Belair recounts the devastating impact of the lockdown measures on her family. Her husband suffered a fatal injury due to the restrictions on healthcare access during the pandemic. Marylaine describes the trauma and hardships that her family faced as a result of her husband's death. She speaks out against the government's handling of the pandemic and calls for greater accountability for the harm caused by lockdown measures.
Carole Avoine 1:02:48 - 1:18:40
Lay Witness
Carole Avoine shares her personal experience with Bell's Palsy, a type of facial paralysis that was caused by the COVID "vaccine". Carole recounts her symptoms and how they affected her daily life. She also expresses her concerns about the potential risks and side effects of vaccines and the need for greater transparency and accountability in the medical industry.
Caroline Foucault 8:23:00 - 8:49:54
Lay Witness
Caroline Foucault, who works in the hospitality industry, shares her experience with the COVID-19 vaccine. She explains how she suffered injuries related to her menstrual cycle after being vaccinated, and how her husband was diagnosed with myocarditis after receiving the vaccine. Caroline also addresses the emotional burden of vaccine obligations, revealing that her son even considered suicide due to the pressure to get vaccinated. She talks openly about how her trust in the government and the media has been shattered by the handling of the pandemic and the rollout of the vaccine.
Melissa Sansfacon 3:31:25 - 4:08:10
Lay Witness
Melissa Sansfacon testifies as a civilian witness to the National Citizens Inquiry. Melissa, an office worker at an electric company, shares her personal experience of suffering due to extreme tenderness and pain on the right side of her body following the COVID-19 vaccine. She offers a compelling account of how this vaccine injury affected her daily life and the challenges she faces in the healthcare system. Her testimony highlights the real impact of vaccine-related injuries on individuals and their families.
Shaun Mulldoon 9:40:13 - 10:02:05
Lay Witness
Severe vaccine injury - major damage due to blood clots
Paul Hollyoak 9:20:22 - 9:37:00
Lay Witness - Coast Guard Rescue Specialist
Vaccine Injury - physical and neurological
Kristin Ditzel 3:21:42 - 3:32:50
Lay Witness
Kristin Ditzel shares her personal experience with vaccine injury, specifically neurological issues. She provides a firsthand account of the challenges and struggles she has faced since receiving the vaccine. Tune in to hear her story and gain a better understanding of the potential risks associated with vaccination.
Patricia Leidl 1:11:35 - 1:39:35
Lay Witness - Communications strategist and writer
Severe Vaccine Injury - physical and neurological.
Vanessa Rocchio 2:29:05 - 2:45:55
Lay Witness - Real Estate Agent
Vaccine Injury - cardiac damage
Jennifer Curry 10:13:17 - 10:40:55
Lay Witness
Severe vaccine injury.
Drue Taylor 7:49:25 - 8:27:49
Lay Witness - Yoga instructor and massage therapist
33 year old describes her Severe Vaccine Injury.
Michelle Ellert 6:19:36 - 6:41:35
Lay Witness
Vaccine injury to herself and her daughter.
Leah Cottam 9:36:50 - 9:55:15
Lay Witness - Farmer/Administrator
Vaccine Injury.
Carrie Sakamoto 7:50:40 - 8:08:30
Lay Witness
Vaccine injury - Bell's Palsy after vaccination
Krista Hamilton 9:17:55 - 9:36:02
Lay Witness
Vaccine injury herself and also her son.
Adam Konrad 7:28:48 - 7:45:35
Lay Witness
Vaccine injury and father died not long after vaccination.
Barry and Suzanne Thesen 2:56:20 - 3:32:50
Lay Witness
Barry suffered a vaccine injury.
Steven Kirsch 3:09:36 - 5:04:48
Expert Witness - Technical expert, entrepreneur
The mis/dis/malinformation war, the refusal from any official or media outlet to debate their stance, discussed a number of studies proving the opposite of the official narrative. Steve Kirsch owns several companies and is co-inventor of the optical mouse. He started doing his own research after he noticed many of his vaccinated friends dying or injured from the vaccine. He was on Fox News offering a million dollars to debate anyone about masks. Steve's research covers all aspects of the covid pandemic, and he encourages everyone to do the same.
Mike Gagnon 9:34:00 - 9:44:45
Lay Witness - Air Force (retired)
Retired early rather than be dishonourably discharged due to vaccine mandate. Reported many vaccine injuries took place. Early in the pandemic, he already knew something was wrong with mask mandates. He was given 3 separate warnings, and before he was to receive a mark on his perfect record, he retired. He says the army is a healthy entity, but lately, pilots have been failing their health tests, leaving a shortage. Mike believes the decisions are all coming from the UN (United Nations) and the WEF (World Economic Forum). All the countries followed the same plan, disregarding previous emergency plans in place. Some of his intelligence sources told him what the real plan was, and he described that in his testimony.
Steven Kiedyk 2:20:20 - 2:33:30
Lay Witness - Land Surveyor
Vaccine Injury. Steven Kiedyk held off on getting the covid vaccine but hated feeling ostracized by society and decided to get one shot. Steven was fit and attended the gym regularly. He even ran a marathon in 2019. A few days after getting the vaccine, he passed out while playing with some friends. He continues to experience extreme fatigue and blackouts. The health care system in Canada has changed drastically, and he feels uneasy seeking further medical attention. He says in his age group there was never a serious risk of getting covid. But now he faces the future with unknown health challenges such as myocarditis. Studies now show myocarditis as an adverse effect of the mRNA covid vaccine in his age group.
Carley Walterson-Dupuis 9:59:20 - 10:08:30
Lay Witness
Vaccine injured. Carley Walterson-Dupuis is an active young mother and only got the covid vaccine to be able to attend her children's sports programs. After the second day, the symptoms started. At first, stomach pains and then heart palpations. She was experiencing vertigo, shortness of breath, and chest pain. She describes the challenges of finding a doctor who would listen and want to help her. Weeks passed, and then she saw a second cardiologist. This doctor diagnosed her with an autoimmune disorder.
Natalie Kim Bjorklund Gordon 3:40:40 - 5:03:22
Expert Witness - Human Geneticist (PhD) and Epidemiologist
Discussion about PCR, mRNA technology, statistics and personal experiences. Dr. Gordon is a scientist and author of several peer reviewed publications. Her expertise includes human genetics (PhD), microbiology/biochemistry (B.Sc.), immunology and epidemiology. She gave an excellent slide presentation and talks about the vaccine injuries suffered by her family. The governments handled the pandemic poorly and violated basic healthcare ethics. She discusses those violations and offers excellent recommendations for the handling of any future pandemics.
Stephanie Foster 5:46:45 - 6:14:45
Lay Witness - Teacher Assistant
Stephanie Foster testifies about her healthy mother who dropped dead in a Shoppers Drug Mart immediately after receiving her Covid-19 booster shot. Stephanie is vaccine injured herself.
Jan Francey 10:02:08 - 10:11:05
Lay Witness
Vaccine injury. When Jan Francey was an infant, she developed encephalitis and nearly died from it. For this reason, she has avoided the flu shot all her life. She was hesitant, but Jan lives in a tiny apartment and needs the vaccine passport to travel. Since she took the vaccine, she has never been the same.
Dianne Spaulding 9:48:36 - 10:01:36
Lay Witness
Vaccine injury. Dianne Spalding describes the early symptoms she endured, her ordeal finding proper diagnosis, the apology letter from the hospital for misdiagnosis, and the outcome of her vaccine injury report. She provides pictures of the bruising, rashes, and open wounds on her body.
Dan Hartman 6:37:38 - 6:46:20
Lay Witness - Truck Driver
In order for his 17 year old son to continue to play hockey, he needed to be vaccinated. Sean Hartman died suddenly within a few days of his vaccination. Dan also tells about the tissue sample report being done by a world-renowned pathologist. He will never stop searching for answers to his son's sudden death.
Julie Pinder 2:41:06 - 3:03:10
Lay Witness - Business Owner
Julie Pinder is suffering from a Vaccine Injury. She was reluctant at first, but peer pressure from family and work helped change her mind. After the first dose, she developed symptoms but didn't associate them with the vaccine and continued working at her job. With the second dose, she started losing her muscle mass rapidly and developed neurological disorders. She says it has been impossible to get compensation and that something needs to be done for the vax injured in Canada.
Meredith Klitzke 8:49:40 - 9:02:15
Lay Witness - Business Owner
Out of concern for other health issues, took vaccine and is now vaccine injured. Meredith Klitzke was hesitant because of her MS (Multiple Sclerosis) diagnosis but got the covid vaccine anyway. She is dealing with life altering changes and painful symptoms. She has reported her injury.
Heather Church 7:46:23 - 8:05:11
Lay Witness - Health Scientist Professor, PhD
Under duress, took vaccine to keep job and is now vaccine injured. Heather Church is an author and Health Science Professor. After vaccination for covid, she developed neurological symptoms. Her world has changed drastically from the injuries, and finding help in Canada was difficult. She is in the process of filing a vaccine adverse effects report.
Kirk Desrosiers 7:54:56 - 8:20:45
Lay Witness - Facility Specialist. Volunteer Firefighter.
Vaccine Injury. Kirk Desrosiers, a business owner and volunteer firefighter. After his 2nd dose of the covid vaccine, he experienced severe pressure on his chest. He was always out of breath but had no cough. When he did go to the emergency, the doctors discovered several blood clots in his lungs. A vaccine adverse effects report was filed with this case.
Tami Clark 8:21:26 - 8:36:08
Lay Witness - Public Works coordinator
Tami Clark is the partner of Kirk Desrosiers who has a vaccine injury. She was traumatized by what happened to her partner. Tami needed to keep her job during Kirk's illness and felt pressured to get the vaccine. The traumatic impact on her emotional and physical well-being is evident during the testimony.
Josephine Fillier 6:48:18 - 7:07:44
Lay Witness - Homemaker
Vaccine Injury. Josephine Fillier is a young single mother from Newfoundland. She didn't want to take the covid mRNA vaccine but needed to travel out of the province and ultimately received the injection to avoid any problems coming back home. After the first dose, she developed numbness in her leg and was referred to a neurologist by her family physician. She was told there was something wrong with her autoimmune response.
Paula Doiron 5:47:50 - 6:18:02
Lay Witness - Custodian at a retirement residence
Vaccine Injury. Paula Doiron describes the effects of the lockdowns, the segregation of residents and the suffering from her vaccine injuries.
Elizabeth Cummings 3:23:45 - 3:40:50
Lay Witness - electrician
Vaccine Injury. Elizabeth Cummings developed nerve damage on the left side of her body less than 24 hours after receiving her 2nd dose of the Pfizer vaccine. Within days, she suffered her first case of shingles. Elizabeth talks about the correspondence with the Health Canada Agency in her search for answers.
Kathy Howland 2:10:59 - 2:29:26
Lay Witness - Education Assistant
Vaccine Injury. Less than 24 hours after receiving her 2nd dose of the Pfizer covid vaccine, she experienced severe ringing in her ears. She was diagnosed with tinnitus and hearing loss. No vaccine adverse effects report was filed by any doctor.
Artur Anselm 7:33:56 - 7:46:35
Lay Witness - CN Rail employee
Vaccine Injury. Artur Anselm is a 26-year-old new father and CN Rail worker. He was diagnosed with pericarditis and myocarditis after his first covid vaccination.
Susan Leigh-Anne Coolen 6:56:17 - 7:11:05
Lay Witness
Vaccine injury - suffered a stroke from adverse effects after the covid vaccine.
Ellen Smith 5:10:20 (sound starts at 5:11:00) - 5:28:09
Lay Witness - Homemaker
Vaccine side effects and impact on lockdown on disabled daughter. Ellen Smith describes the effects of the lockdowns on her family, especially on her daughter with Down syndrome. Ellen's husband was denied an exemption for allergies even though he had one for many years. She is also suffering from the adverse effects of the vaccine.
Elodie Cossette 7:46:13 - 8:02:45
Lay Witness - Direct Care Support Worker
Lost job due to vaccine mandate. Had two family members die from liver failure after vaccination.
Jody McPhee 3:16:07 - 3:34:10
Lay Witness
Her father died shortly after receiving second dose of vaccine and she lost her job due to the vaccine mandate.
James Blyth 7:02:33 - 7:20:55
Lay Witness
Even with pre-existing conditions, could not get medical exemption and was coerced into taking vaccine which negatively affected these conditions.
Madison Lowe 10:14:14 - 10:24:15
Lay Witness - Software Developer
Even though her doctor submitted an adverse event report, she received a phone call from AHS (Alberta Health Services) saying they were rejecting it because it wasn't a known side effect.
Martha Voth 6:26:30 - 6:58:00
Lay Witness
Martha Voth describes the story of her husband Alvin, who got extremely ill after they both received the covid vaccine. As his condition worsened, he was eventually hospitalized and put on a ventilator. He got a serious infection from the injection sites, and his organs began to shut down. He had recovered from covid only to die from a hospital infection. Restricted access to a loved one in their time of need is inhumane. Only to be called when they are dying, and then access is allowed. This is a heartbreaking story. It is unimaginable that something like this could happen in Canada.
Louise MacDonald 9:25:48 - 10:17:15
(Note: internet issues)
Lay Witness
An extremely detailed and interesting analysis of government reporting of covid statistics and adverse events.
Christian Linard 8:51:24 - 9:41:50
Expert Witness - Professor
Christian Linard, biochemist and professor, offers a complete and detailed analysis of the mRNA vaccine. He raises concerns about the potential risks and adverse effects of the vaccine, including its long-term impact on human health. Linard is also concerned about increasing government control of information and the possible suppression of critical voices within the scientific community.
Jean-Marc Sabatier 6:21:10 - 7:14:00
Expert Witness - Scientist (Biochemistry and Microbiology)
Jean-Marc Sabatier, Director of Research at CNRS (Centre national de la recherche scientifique), sheds light on how the Covid virus triggers disease and how the vaccine triggers disease and adverse reactions using the spike protein. With his extensive research experience, Sabatier provides valuable insights into the science behind the virus and the vaccine, helping us understand the potential risks and benefits associated with both.
Jessica Rose, PhD 2:06:18 - 3:39:40
Expert Witness - Expert on VAERS (Vaccine Adverse Event Reporting System)
Detailed analysis of mRNA injections and VAERS database. Jessica Rose, a professor with doctorate and master degrees in microbiology and immunology. She gave an excellent presentation, which included news articles, medical journals, and scientific medical research. Explaining her findings in easily understood by the general public.
All links open in a new window or tab
Get your twenties here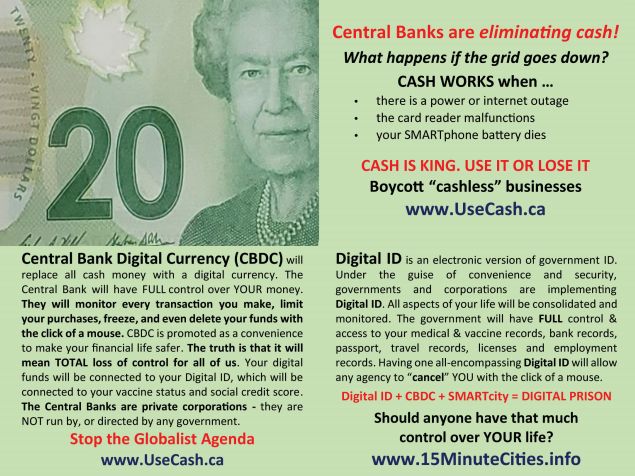 Click here to email us at contact@theylied.ca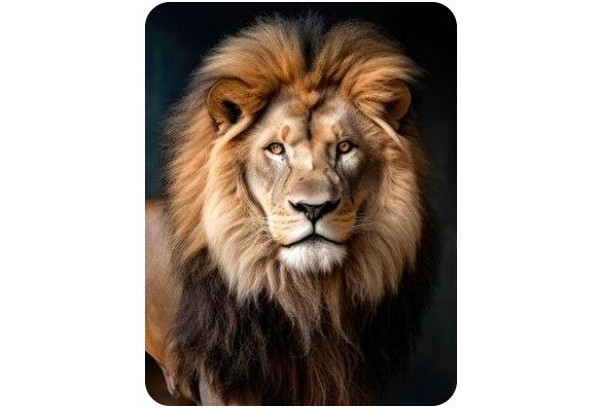 #TheyLied