Books combatting the Lies
The Globalist Agenda is to establish full centralized control of the planet - making the world operate like Communist China and their social credit system. They aim to achieve this by crashing the economic, political and social order so they can "Build Back Better" into a 100% digital based system of control using AI (Artificial Intelligence). The Globalists are behind all of the issues we face today ... from climate change and pandemic response to inflation, food shortages and SOGI initiatives (Sexual Orientation and Gender Identity). These are designed to divide and conquer to reduce the population and ensure that everyone who remains alive is under their full control.
The Globalist Agenda MUST be stopped.
All links open in a new window or tab
These 6 books are pushing the Globalist Agenda
"By 2030 ...
You will own nothing
and be happy."
~ Klaus Schwab,
Chairman of the
World Economic Forum
These books are pushing AGAINST the Globalist Agenda
Dr. Paul Thomas is a vaccine-friendly doctor, knowledgeable about both the latest scientific research and the community's disease exposure, and respectful of a family's risk factors, health history, and concerns. In his book "The Vaccine-Friendly Plan", he presents his proven approach to building immunity, a new protocol that limits a child's exposure to aluminum, mercury, and other neurotoxins while building overall good health.
... we unearthed one public policy absurdity upon another: the City of Toronto taping off cherry blossoms; Quebec requiring unvaccinated people to be chaperoned in plexiglass carts through the essential aisles of big-box stores.
Were the crimes of September 11, 2001 solely the work of Osama bin Laden and nineteen troubled young Arabs, or were more powerful people involved? After a decade of investigation, the long-time co-editor of the Journal of 9/11 Studies, Kevin Ryan, offers an evidence-based analysis of nineteen other suspects. Although a number of books have demonstrated that the official accounts are false, Another Nineteen takes the next, crucial step toward a new investigation into the crimes of 9/11. With the support of victim's families and leading 9/11 researchers, Ryan examines nineteen suspects who were in position to accomplish major elements of the crimes that still need to be explained. Detailed evidence is presented that reveals how each of the alternative suspects had the means, motive and opportunity to accomplish one or more aspects of the 9/11 events.
All links open in a new window or tab
Also visit:


www.RejectTheReset.info


www.15MinuteCities.info


www.TheyLied.ca
Learn about the Global issues that will affect us all.

www.VAXinjury.ca
for
Vaccine Injury Treatment, Reporting, Resources, Videos, Pamphlets, Books and Symptoms.
Why should we


?
www.STOPtheSHOTS.ca

www.UseCASH.ca
How will Digital Currency
AND Digital ID
CONTROL your spending?.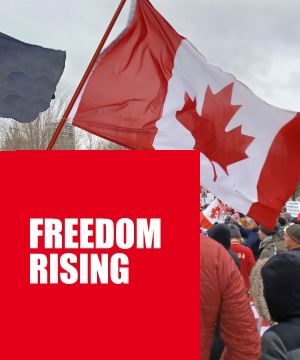 Find support,
take action
and most importantly,
get involved!
Freedom Rising has a directoryof
over 450 Canadian and International allies.
All links open in a new window or tab
Get your twenties here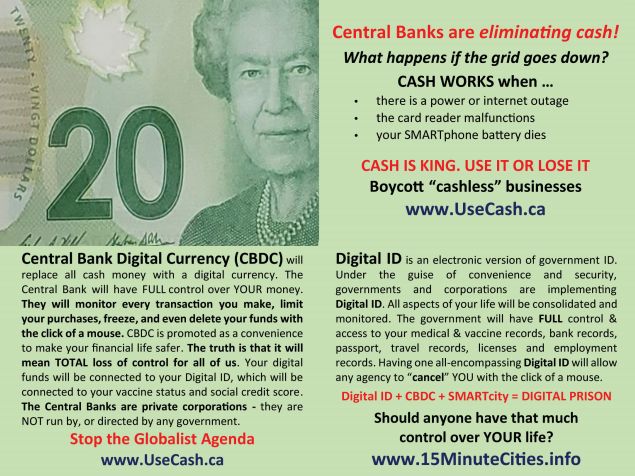 Click here to email us at contact@theylied.ca
#TheyLied