UN: United Nations - They Lied
Excerpt: "Whereas: Canada's membership in the United Nations (UN) and its subsidiary organizations, (e.g. World Health Organization (WHO)), imposes negative consequences on the people of Canada, far outweighing any benefits; Agenda 2030 and secretly negotiated amendments to the IHR could likely impose unacceptable, intrusive universal surveillance, violating the rights and freedoms guaranteed in the Canadian Bill of Rights and the Charter of Rights and Freedoms; and these sweeping impacts on public and private life serve the interests of UN/WHO and unelected private entities (e.g. World Economic Forum, Bill and Melinda Gates Foundation, International Planned Parenthood Federation, etc.), while diminishing the health rights and freedom of Canadians. We, the undersigned, Citizens and Residents of Canada, call upon the House of Commons in Parliament assembled to Urgently implement Canada's expeditious withdrawal from the UN and all of its subsidiary organizations, including WHO."
---
---
The United Nations System
---
"We can easily make a mistake in saying "these NGOs are the problem", really we have to look at our politicians." Neil Oliver asks Head of Policy at MCC Brussels, Jacob Reynolds, if the United Nations plan signals the end of national sovereignty.
---
"The Western governments are silent even as the US says through anonymous sources that Ukraine is responsible for the Nord Stream attack, but they won't blame them publicly. And so the United States continues to arm Ukraine to the teeth in hopes of extending the war and avoid peace. The Germans say it's Ukraine but will not release their official investigation and will not make an announcement. The final obscenity is the people in the West who claim to be environmentalists and claim to care about climate change and the environment say nothing about the worse release of methane gas in human history, but in fact whose actions reveal they don't actually care about climate change and continue to support this war and its eco-terrorism. In a bizarre twist, even Greta Thunberg travelled to Ukraine to meet with Zelenksyy after the Nord Stream Bombing."
---

- Eliminating your right to private ownership (property rights).
- Forbidding you from entering woodland and wetland areas.
- Punishing you with higher prices for goods and services.
- Restricting your civil liberties.
- Restricting the number of children you may have.
- Restricting the amount of trash or waste you may dispose of.
- Restricting the amount of water you may use.
- Telling you how much to harvest on your farm or land.
- Forcing you to participate in community projects.
- Diminishing your individual rights in favor of community rights.
---
The United Nations System
GENERAL ASSEMBLY

Subsidiary Organs

Disarmament Commission
Human Rights Council
International Law Commission
JIU (Joint Inspection Unit)
Main committees
Standing committees and ad hoc bodies

Funds and Programmes

UNDP (United Nations Development Programme)

UNCDF (United Nations Capital Development Fund)
UNV (United Nations Volunteers)

UNEP (United Nations Environment Programme)
UNFPA (United Nations Population Fund)
UN-HABITAT (United Nations Human Settlements Programme)
UNICEF (United Nations Children's Fund)
WFP (World Food Programme)

UN (United Nations)
FAO (Food and Agriculture Organization)

Research and Training

UNIDIR (United Nations Institute for Disarmament Research)
UNITAR (United Nations Institute for Training and Research)
UNSSC (United Nations System Staff College)
UNU (United Nations University)

Other Entities

ITC (International Trade Centre)

UN (United Nations)
WTO (World Trade Organization)

UNCTAD (United Nations Conference on Trade and Development)
UNHCR (Office of the United Nations High Commissioner for Refugees)
UNOPS (United Nations Office for Project Services)
UNRWA (United Nations Relief and Works Agency for Palestine Refugees in the Near East)
UN-WOMEN (United Nations Entity for Gender Equality and the Empowerment of Women)

Related Organizations

CTBTO (Preparatory Commission for the Comprehensive Nuclear-Test-Ban Treaty Organization)
IAEA (International Atomic Energy Agency)
ICC (International Criminal Court)
IOM (International Organization for Migration)
ISA (International Seabed Authority)
ITLOS (International Tribunal for the Law of the Sea)
OPCW (Organization for the Prohibition of Chemical Weapons)
WTO (World Trade Organization)

Peacebuilding Commission
HLPF (High-level Political Forum on Sustainable Development)

SECURITY COUNCIL

Subsidiary Organs

Counter-Terrorism Committee
International Residual Mechanism for Criminal Tribunals
Military Staff Committee
Peacekeeping operations and political missions
Sanctions committees (ad hoc)
Standing committees and ad hoc bodies

ECONOMIC AND SOCIAL COUNCIL

Functional Commissions

Crime Prevention and Criminal Justice
Narcotic Drugs
Population and Development
Science and Technology for Development
Social Development
Statistics
Status of Women
United Nations Forum on Forests

Regional Commissions

ECA (Economic Commission for Africa)
ECE (Economic Commission for Europe)
ECLAC (Economic Commission for Latin America and the Caribbean)
ESCAP (Economic and Social Commission for Asia and the Pacific)
ESCWA (Economic and Social Commission for Western Asia)

Other Bodies

Committee for Development Policy
Committee of Experts on Public Administration
Committee on Non-Governmental Organizations
Permanent Forum on Indigenous Issues
UNAIDS (Joint United Nations Programme on HIV/AIDS)
UNGEGN (United Nations Group of Experts on Geographical Names)
UNGGIM (Committee of Experts on Global Geospatial Information Management)

Research and Training

UNICRI (United Nations Interregional Crime and Justice Research Institute)
UNRISD (United Nations Research Institute for Social Development)

Specialized Agencies

FAO (Food and Agriculture Organization)
ICAO (International Civil Aviation Organization)
IFAD (International Fund for Agricultural Development)
ILO (International Labour Organization)
IMF (International Monetary Fund)
IMO (International Maritime Organization)
ITU (International Telecommunication Union)
UNESCO (United Nations Educational, Scientific and Cultural Organization)
UNIDO (United Nations Industrial Development Organization)
UNWTO (World Tourism Organization)
UPU (Universal Postal Union)
WHO (World Health Organization)
WIPO (World Intellectual Property Organization)
WMO (World Meteorological Organization)
WORLD BANK GROUP

IBRD (International Bank for Reconstruction and Development)
IDA (International Development Association)
IFC (International Finance Corporation)

SECRETARIAT

Departments and Offices

EOSG (Executive Office of the Secretary-General)
DCO (Development Coordination Office)
DESA (Department of Economic and Social Affairs)
DGACM (Department for General Assembly and Conference Management)
DGC (Department of Global Communications)
DMSPC (Department of Management Strategy, Policy and Compliance)
DOS (Department of Operational Support)
DPO (Department of Peace Operations)
DPPA (Department of Political and Peacebuilding Affairs)
DSS (Department of Safety and Security)
OCHA (Office for the Coordination of Humanitarian Affairs)
OCT (Office of Counter-Terrorism)
ODA (Office for Disarmament Affairs)
OHCHR (Office of the United Nations High Commissioner for Human Rights)
OIOS (Office of Internal Oversight Services)
OLA (Office of Legal Affairs)
OOSA (Office for Outer Space Affairs)
OSAA (Office of the Special Adviser on Africa)
SRSG/CAAC (Office of the Special Representative of the Secretary-General for Children and Armed Conflict)
SRSG/SVC (Office of the Special Representative of the Secretary-General on Sexual Violence in Conflict)
SRSG/VAC (Office of the Special Representative of the Secretary-General on Violence Against Children)
UNDRR (United Nations Office for Disaster Risk Reduction)
UNODC (United Nations Office on Drugs and Crime)
UNOG (United Nations Office at Geneva)
UN-OHRLLS (Office of the High Representative for the Least Developed Countries, Landlocked Developing Countries and Small Island Developing States)
UNON (United Nations Office at Nairobi)
UNOP (United Nations Office for Partnerships)
UNOV (United Nations Office at Vienna)
UN YOUTH (United Nations Youth Office)

INTERNATIONAL COURT OF JUSTICE
TRUSTEESHIP COUNCIL
The list above was adapted from
this document
published by the United Nations.
---
All links open in a new window or tab
Get your twenties here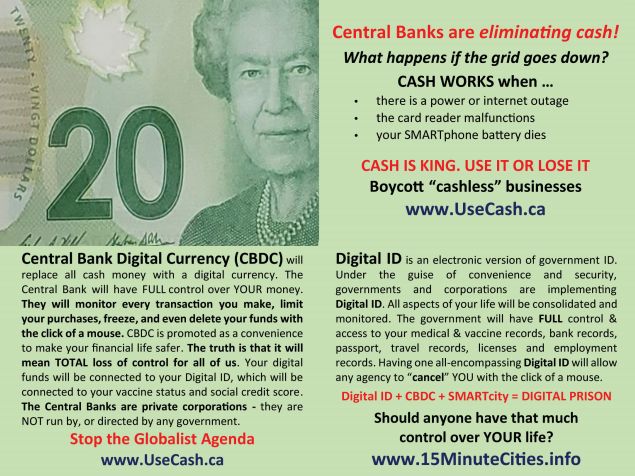 ---
---
Click here to email us at contact@theylied.ca
---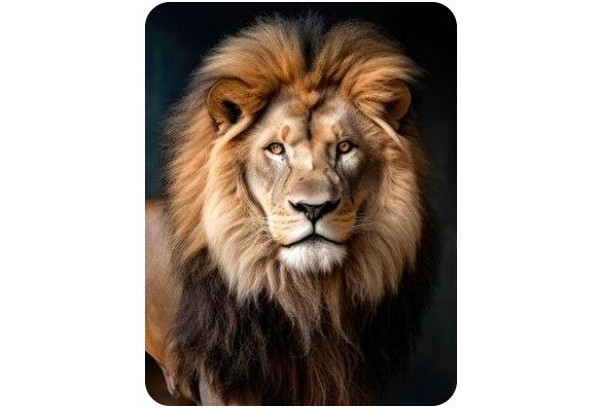 "The truth is like a lion;
you don't have to defend it.
Let it loose;
it will defend itself."
~ Saint Augustine
(philosopher, theologian, and bishop)
#TheyLied