Mandates: how were people affected?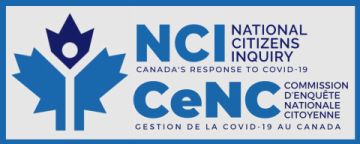 Liam Sturgess 3:00:13 - 3:21:20
Lay Witness
He had been involved with the National Citizens Inquiry held previously. He wrote a book, related a couple of the stories and stated that he hoped these two inquiries were the beginning of many more to come.
Ryan Orydzuk 6:14:03 - 7:27:55
Expert Witness - Occupational Health and Safety professional
Discusses the important role that employers played in forcing vaccine mandates in the workplace and how it violated Occupational Health and Safety Regulations.
Joseph Bourgault 9:02:46 - 10:09:56
Lay Witness - President of Canadians for Truth and Bourgault Tillage Tools
Dr. Kyle Grice 2:14:00 - 2:37:20
Expert Witness - Chiropractor
A discussion on community networking - the plans the UN has through Agenda 2030 to create 'community networks' in their own vision and the alternative community networks being created on a grassroots level.
Laurier Mantil 11:22:53 - 11:31:50
Lay Witness
As a letter carrier and newly pregnant, she speaks of her choice to remain unvaccinated due to her concerns about safety for the unborn baby and what work conditions were like for her.
Adam Zimpel 8:39:00 - 9:03:50
Lay Witness
A severely disabled man who lost his at home job as a travel agent, his personal support workers, his ability to participate in social activities like eating out due to covid mandates. His testimony provided insights into how devastating these measures were on people with disabilities.
Eloise Boies 7:15:28 - 7:53:00
Lay Witness
Eloise Boies shares her story on the mandates and media censorship.
Myriam Bohemier 6:00:10 - 7:15:28
Lay Witness
Myriam Bohemier on defending against the state of health emergency.
Gary LaLancette 3:33:30 - 4:00:00
Lay Witness
Gary Lalancette stands his ground against the vaccine mandates.
Jeremie Miller 0:19:10 - 0:50:00
Lay Witness
Jeremie Miller shares his perspective on vaccine measures.
Wayne Llewellyn 9:00:25 - 9:16:40
Lay Witness
He details all the attempts he made to file complaints against the mandates being enforced and the responses he got from various levels of government and law enforcement.
Zoran Boskovic 8:37:33 - 9:00:10
Lay Witness
He and his wife worked for the Ministry of Forests for over 20 years. Both lost their employment at the same time due to vaccine mandates.
James Jones 9:06:20 - 9:18:35
Lay Witness
Discusses how the vaccine mandate and workplace coercion and bullying affected his wife and resulted in her suicide.
Darcy Harsch 9:59:52 - 10:12:58
Lay Witness - Manager of Group Home for Disabled Adults
He had previously suffered a stroke that was misdiagnosed leaving him with physical disabilities. Due to this, he was reluctant to get the vaccine and consequently lost his job. He and his wife moved to Alberta and he was able to find work in another field.
Suzanne Brauti 9:41:38 - 9:59:20
Lay Witness
After several years of financial and physical hardship, she got a much needed job with the federal government in July 2019. She tried to receive a religious exemption, was denied and subsequently lost her job causing her further financial stress and hardship.
Chris Scott 1:20:52 - 2:12:30
Lay Witness - Owner of Whistlestop Cafe
A passionate testimony regarding the measures that the government took against him, how people rallied around his cause and what will happen if people do not stand up and stand firm.
Garry Bredeson 10:24:40 - 10:38:20
Lay Witness - small business owner in freight logistics
He has three sons who were all in university when covid mandates were enforced and discusses the effects of the mandates on education and how it affected his business.
Babita Rana 9:59:38 - 10:14:00
Lay Witness - Computer programmer
Even though she worked from home exclusively, she lost her job due to vaccine mandate.
Regina Goman 9:20:42 - 9:59:33
Lay Witness
Very emotional (PTSD, Post Traumatic Stress Disorder) - she was part of the solidarity movement in Poland and served prison time for her efforts and she is warning of seeing exactly the same scenario playing out in Canada using covid as the excuse.
Angela Tabak 7:19:48 - 7:34:12
Lay Witness - small business owner
Her son had suffered a severe brain injury from an accident which affected his mental capabilities. The constant media fear messaging greatly affected his mental well being and he committed suicide.
Angela Tabak 7:19:48 - 7:34:12
Lay Witness - small business owner
Her son had suffered a severe brain injury from an accident which affected his mental capabilities. The constant media fear messaging greatly affected his mental well being and he committed suicide.
Dr. Curtis Wall 6:54:48 - 7:19:40
Lay Witness - Chiropractor
He discusses the actions that the College and health officials took against him when a patient lodged a complaint about him not wearing a mask.
Sherry Strong 10:22:10 - 10:47:05
Lay Witness - Alberta Health Director for Children's Health Defense Canada
She spoke on the treatment that her elderly patients received in hospital because they weren't vaccinated.
Jacques Robert 9:55:43 - 10:21:58
Lay Witness - Property Management
Lost his job due to vaccine mandate.
Louise Wilson 9:05:37 - 9:19:00
Lay Witness - Store owner of two Dollar Stores
Did not enforce masking mandate at her stores and issued a fine due to a complaint lodged against her. She fought to have the ticket dismissed and won her case.
Zoey Jebb 7:21:40 - 7:35:25
Lay Witness
Loss of business and ongoing financial hardship due to mandates.
James Blyth 7:02:33 - 7:20:55
Lay Witness
Even with pre-existing conditions, could not get medical exemption and was coerced into taking vaccine which negatively affected these conditions.
Jody McPhee 3:16:07 - 3:34:10
Lay Witness
Her father died shortly after receiving second dose of vaccine and she lost her job due to the vaccine mandate.
Bridgette Hounjet 9:36:28 - 9:56:26
Lay Witness - Federal Public servant
Psychological and emotional effects of vaccine mandates and being put on unpaid leave for five months.
Elodie Cossette 7:46:13 - 8:02:45
Lay Witness - Direct Care Support Worker
Lost job due to vaccine mandate. Had two family members die from liver failure after vaccination.
Marjaleena Repo 10:56:50 - 11:28:23
Lay Witness
Marjaleena Repo had a mask exemption from her doctor because wearing it was a serious risk to her health. Unfortunately, she was still harassed everywhere she went. Marjaleena used buses to travel regularly, and one day, a bus driver passed by because she wasn't wearing a mask. She recalls the painful moment she was diagnosed with, stage 4 breast cancer, and how wearing masks during treatment was so difficult for her. A coffee shop where she sought solace that day turned her away. She posted about the experience on Facebook only to wake up to the most hostile messages. She says humanity is lost, and the treatment towards each other during covid was horrible. A very sad reflection of what has become of Canada.
David Leis 7:13:00 - 8:12:45
A passionate analysis of how covid policies have failed the people and our democracy. David Leis is the president of the Frontier Center for Public Policy which is a think tank that started in 1999. His extensive experience includes being the mayor of Woolwich, a Waterloo Region councilor, and council member of both federal and provincial governments. He describes the policy disasters and the failure of critical Canadian institutions. As this was the largest assault on Canadian citizens' rights and freedoms. He tells of the massive red flags he saw. First, he found it strange that all provinces were following the same plan and not the emergency standard plan already in place for pandemics. He also believes this has been years in the making with Canada funding over 2,000 news organizations. Mr. Leis is deeply concerned for the future of society. We have always been guided by a set of principles and values. It is always the assumption that we are born free, so what happened in Canada was a travesty, and one that should never happen again. He gave an excellent testimony that was personal, thought-provoking, and compelling.
Jessica Kraft 6:52:27 - 7:12:50
Lay witness - Donor Care Associate with Canadian Blood Services
Lost her job due to vaccine mandate. Jessica Kraft describes the ordeal she faced because she refused to get the covid vaccine and disclose her personal medical information. The work environment became sterile, cold, and unfriendly, with donors sitting alone. The manager called to tell her she was no longer allowed on the premises and that she was terminated from her position. Her union did nothing, and she says the sector is losing donors rapidly because of the move from nonprofit to profit. At her employer, the mandates are still in place, and she has not been asked back or received any severance package.
Brandon Pringle 3:32:55 - 3:56:40
Lay Witness
Mr. Pringle describes the division in his family created by the mandates. Both his children and spouses were vaccinated. His son was hesitant at first but got tired of being ostracized and wanted back into society. He tells of losing 2 grandchildren through miscarriages and how restrictions at the hospital made it difficult to comfort them. His wife Karrina was the only person allowed to visit. It has been difficult to discuss things openly with his children, but he and his wife pray that one day they will understand their parents' decision.
Steven Setka 2:01:17 - 2:20:15
Lay Witness - owns a freight broker business
Steven Setka describes the changes in his family members who had been extremely close before covid. And how he was the only person sitting in the "undeclared individuals only" section of his church on Christmas Eve. He stopped attending that congregation and joined another more accepting church. He thinks the government should never overrule our bodily autonomy. Steven believes we need to forgive one another and accept the mistakes that were made. We all need healing, but the first step is forgiveness.
Sean Howe 7:29:53 - 7:41:40
Lay Witness - Locomotive Engineer
Sean Howe was put on unpaid administrative leave for 8 months because he didn't want to get the covid vaccine. He says the economic burden his family faced affected their physical and mental health. Being denied unemployment benefits his family acquired some debt. But Sean says it's okay. Compared to some Canadians who have lost a loved one, he considers himself lucky.
Sara Martens 6:58:27 - 7:20:10
Lay Witness - Health Care Aid
Sara Martens describes what happened to her husband soon after his vehicle accident. How he was treated in the hospital, and the heartbreaking moment she found out he was put on a ventilator without her knowledge. She spoke to him just a day before and believes he might have survived with other treatments. He was put into an induced coma, and her family was not allowed to see him until the very end. The death has traumatized her entire family.
Jeffrey Tucker 1:57:50 - 2:28:00
Patrick Allard 1:30:25 - 1:55:45
Lay Witness - Home renovations business owner
His experiences with authority during his active participation in mandate protests. Patrick Allard started his protests early in the pandemic, supporting the unvaxxed, small businesses, and anybody negatively affected by the mandates. He posted online, organized protests, and held outdoor health gatherings. He was ticketed multiple times and arrested for posting on Facebook. His bail conditions prevented him from protesting, but he has never stopped fighting for justice.
Sharon Vickner 8:11:45 - 8:39:55
Lay Witness - Arborist, salesperson
Lost her job, arrested and detained for her freedom advocacy. Despite being an excellent employee and getting promoted, she was still fired. Her family disowned her, and she lost childhood friends. She was arrested for outdoor gatherings and fined over $19,000. In this deeply personal testimony, Sharon tells us how she gained strength in her newfound faith and made new friendships. People who accept her for who she is and feel the same way about the pandemic.
Maureen Somers 9:42:10 - 9:48:08
Lay Witness
Appalled at the state of fascism that she feels she is witnessing now and concern for her grandchildren. Maureen Somers ancestry includes survivors of the holocaust and she states the stories they told are similar to what is happening in Canada. But her biggest fear isn't that. She is afraid she may outlive some of her grandchildren that got the covid mRNA vaccine.
Jason Kurz 5:38:98 - 5:59:10
Lay Witness - Work Control Team Leader at OPG (Ontario Power Generation).
Lost job at OPG (Ontario Power Generation) due to vaccine mandates. Feels that his involvement in the freedom movement also played a role. Jason Kurz decision to remain unvaxxed cost him his job and is now working as an electrician. He describes being denied accommodations and being targeted because he was deeply against the vaccine mandates.
Kimberly Snow 9:02:53 - 9:10:43
Lay Witness - Manager for retail outlet
Job loss due to vaccine mandate - only management affected, not retail/distribution staff. Kimberly Snow describes how she admired her company for adapting policies on diversity, inclusion, and equality. However, with covid restrictions and mandates, those feelings soon changed. Her religious exemption was denied. In this professional corporate environment, she suffered humiliation and degradation. She believes no one should have to explain something deeply personal as their religion.
James Paquin 9:21:17 - 9:30:10
Lay Witness - Business Owner (wine)
James Paquin, a Canadian wine business owner situated in Japan. He describes the problems caused by the disruption in the supply chain, his restrictions to travel freely to Canada, and the different covid policies in Japan. He states that in 2020, during the beginning of covid, Japan had the lowest recorded death rate in 11 years.
Leanne Duke 8:55:10 - 9:21:04
Lay Witness - Office manager, financial reporting, payroll, HR, Health and Safety
Leanne Duke describes the touching story of her father Wayne. When he was in long-term care she waited months to have any physical contact with him. She tells of the isolation her father experienced and his health deterioration. Leanne believes caregivers should never be barred from seeing or caring for loved ones.
Oliver Kennedy 6:03:21 - 6:15:59
Lay Witness - Health Care Worker
Loss of job due to vaccine mandate and mental stress due to societal discrimination. Oliver Kennedy was a recreational occupational therapist who was fired for his vaccine stance. For over 20 years, he paid into his unemployment benefits but was denied several times by Employment Canada. Mr. Kennedy continues with his appeals.
Catherine Swift 5:09:17 - 5:38:12
Expert Witness - President of The Coalition of Concerned Manufacturers and Business of Canada
The effects of mandates on businesses, their employees, business incomes. Catherine Swift is the president of the Coalition of Concerned Manufacturers and Businesses of Canada. She surveyed 23 businesses during covid and the problems they had with the extra cost for supplies and the long duration of government handout CERB. It discouraged people from seeking employment, and the vaccine mandates meant a guaranteed safe work environment.
Marc Auger 4:54:06 - 5:09:00
Lay Witness - Firefighter
Vaccine taken under duress in order to care for father in long-term care facility.
Jordan Peterson 6:24:33 - 6:32:05
Psychologist and author
Speaks virtually with message for commissioners
Scott Spidle 5:28:33 - 5:48:42
Lay Witness
Covid hospitalization treatment and Convoy experience. Scott Spidle talks about his treatment at the hospital, his early covid misdiagnosis, and his lung collapse. Mr. Spidle attended the Freedom Convoy in Ottawa and was honoured when asked to help with the night watch at the war memorial. He said he felt hope for Canada again and believes the media was dishonest about what happened there.
Joe Behare 8:16:25 - 8:32:49
Lay Witness - Federal employee
Loss of job. Joe Behare was a civil servant for 20 years with the government of New Brunswick. He had a firm understanding of the Canadian constitution and never thought mandates would happen. So when Joe lost his job, he was in disbelief. The government offered him no accommodations, and he was immediately locked out of his work computer. Joe resorted to using his life savings to support his family.
Sabrina McGrath 7:14:55 - 7:28:40
Lay Witness - Former Employee of NSLC (Nova Scotia Liquor Corporation)
Loss of job. Sabrina McGrath has made numerous attempts at correspondence with her union, the Nova Scotia Liquor Board, Employment Canada, and members of Parliament. She is still waiting for answers.
The Justice Centre for Constitutional Freedoms filed its legal argument and over 14,000 pages of evidence as part of an ongoing legal challenge on behalf of the Honourable Brian Peckford, the Honourable Maxime Bernier, and four other Canadians, to strike down the federal government's mandatory Covid vaccine requirements for air travellers (the "Travel Ban").
All links open in a new window or tab
Get your twenties here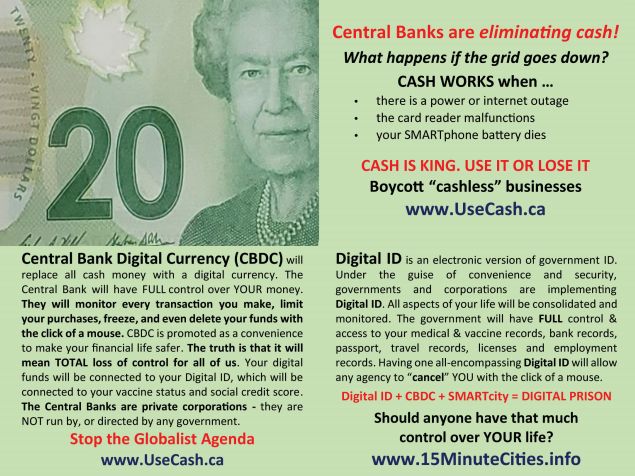 Click here to email us at contact@theylied.ca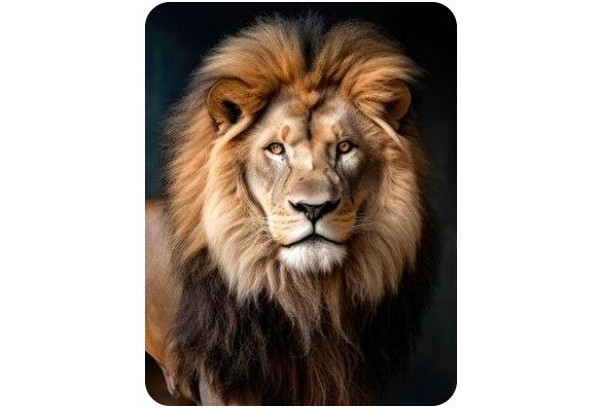 #TheyLied